Home office
Jul 11, 2021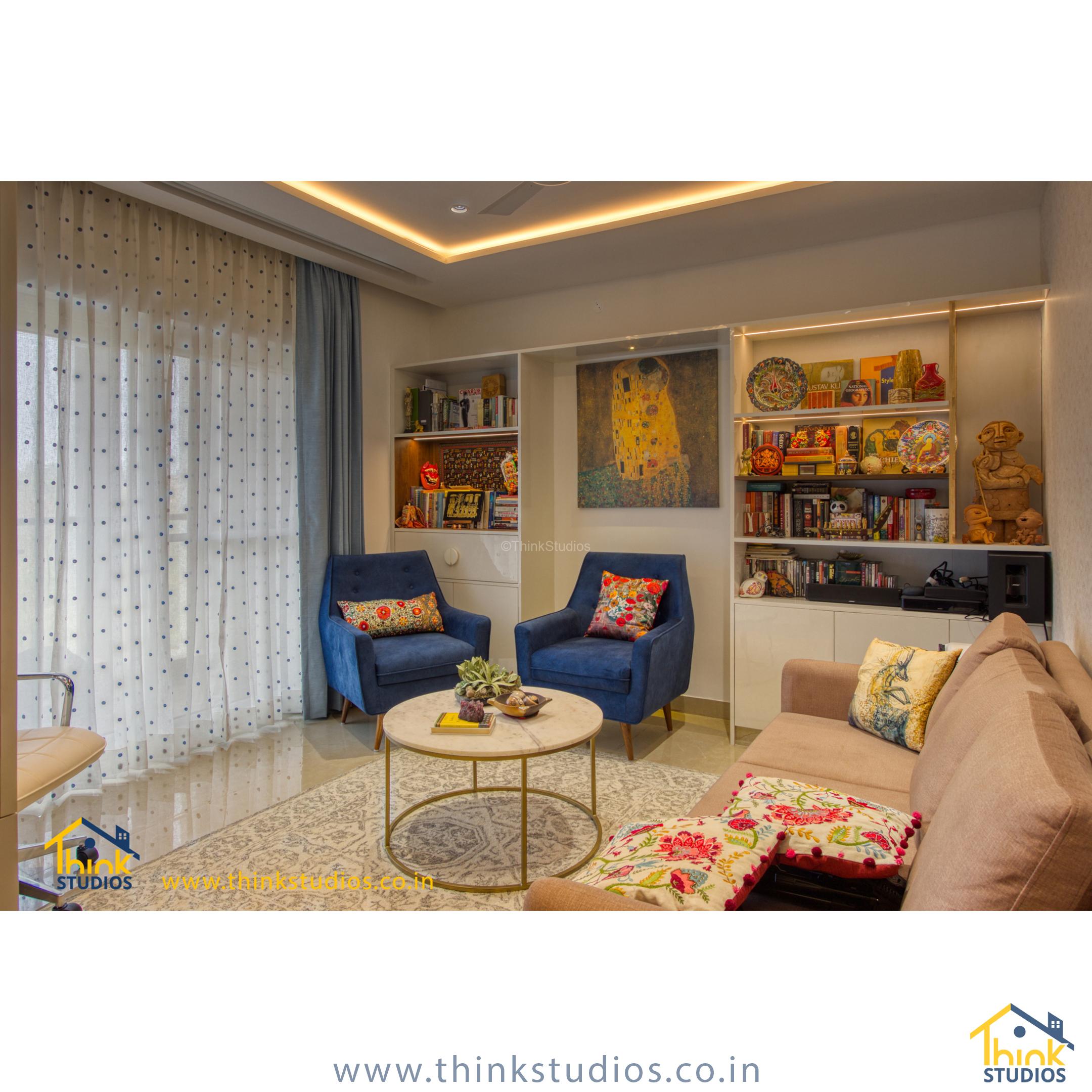 The world has pivoted to a new-normal and let us face it, there is no going back. The lines between homes, offices, workplaces, work-out spaces, meeting rooms, recreation rooms, have blurred to non-existence. The life-style of this post-pandemic world demands multi-use spaces – Rooms that can be used to working, school, even relaxing.
But while the popularity of these multi-functional work-from-home rooms, stemmed out of the stressful pandemic situation, it need not mean that we can't have a little fun.
Check out this gorgeous home-office that also doubles into a home-theatre and a guest room. Our clients wanted a work-space that could keep them efficient and inspired and which could also be used as an entertainment room for the whole family, or a guest room when the needed arises.
The corner office –
Lighting is critical for any home office space. The brightest corner of this room has been converted into a beautiful office space, with ample natural light coming from the balcony, which is right next to the desk. The all-white office space, with matching white office-chair, clever overhead lights and clean lines, make a perfectly functional, distraction free work-zone. The high shelves, ensure that the desk space is clutter free, yet practical. Now, this is what we would call the perfect corner office. With a breath-taking view!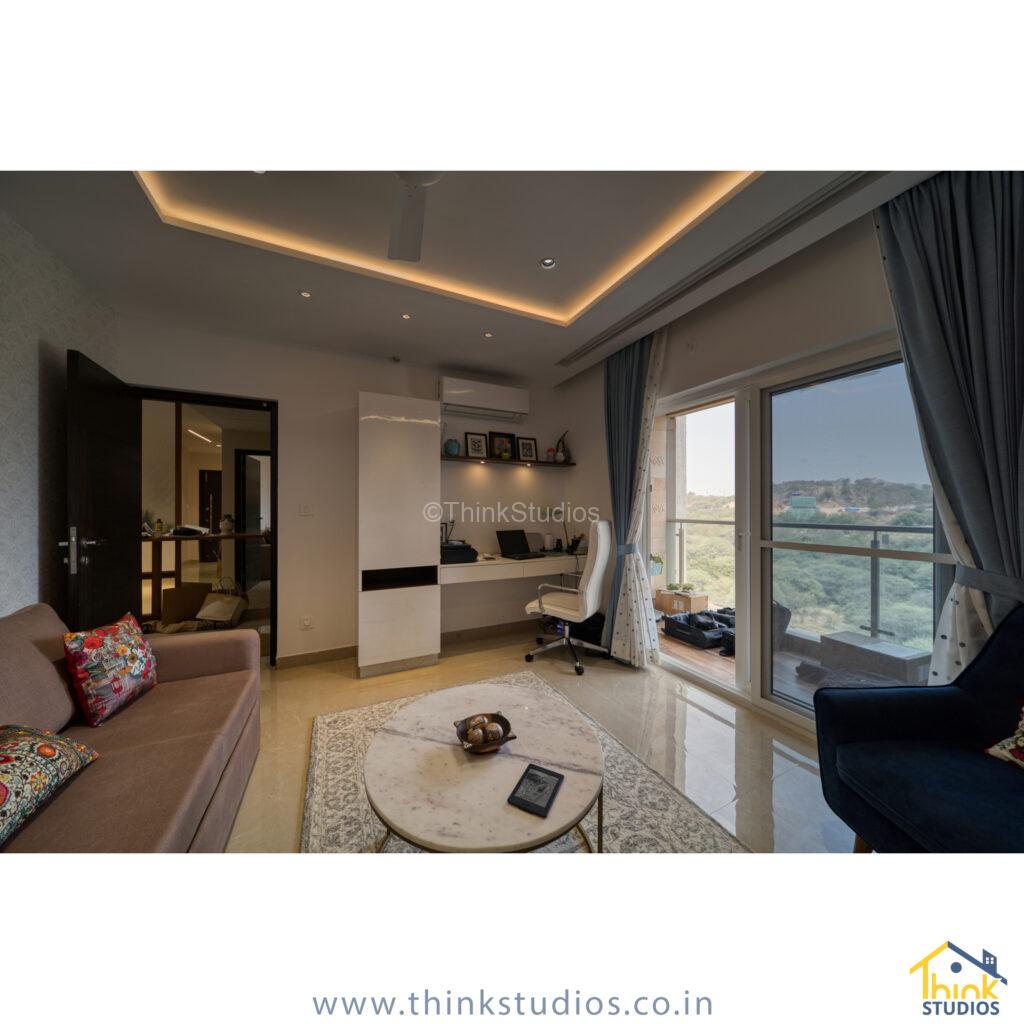 The break-away zone –
The rest of the room is furnished in soft tones with pops of colours that are welcoming and cheerful for that much needed break. The great comfy beige couch can turn into a super-comfortable double bed, when guests arrive. Just sink down in the deep cushions, with a big bowl of pop-corn and enjoy a movie-night with the family. <Need details of the hidden projector>
The furnishings are breezy, soft and comfortable, with cheerful accents that give the room a personal touch and brighten up the day.
The reading nook –
"A home without books is a body without a soul"
The soul of this home, lies in this beautiful corner, dedicated to culture and literature. The white wall-shelves, are adorned with a wonderful collection of books, paintings and knick-knacks gathered over many travels, that give the room its personality, with a fabulous Gustav Klimt print stealing the show.
The custom made blue accent chairs make the perfect escape. Picture yourself, reading your favourite author, sitting in this wonderful sunny paradise, ensconced in the aroma of freshly brewed coffee, with the rustling of leaves and chirping of birds in the background.
Whether you spend just a few hours a day working, or have a full day work-week, a carefully set-up office space can make a big difference. And with work-from-home here to stay, it is a good idea to invest into a space that makes your work day pleasant and stress-free.